Our strength is our team.
Located in Saint-Jean-sur-Richelieu since the early 90s, RE/MAX Evolution consists of more than 40 experienced brokers. Ranked amongst the best–performing brokers, their main goal is to assist clients in their residential, commercial, industrial or agricultural transactions in both French and English. Professional, attentive and readily available, we always put our clients first.
Our mission, to make each transaction a positive client experience worth talking about.
Our offices, located in a newly constructed building, offer brokers and clients spaces equipped with state-of-the-art technology.
At RE/MAX Evolution, our philosophy is centered towards training our brokers and administrative staff. We know that the world is rapidly evolving and therefore we make it a priority to equip ourselves with the best practices, technologies and innovations. We are driven by the effervescent nature of the real estate industry and are constantly seeking to promote the members of our various teams. The agency's success is due to the excellence of each and every one of us, but would not be possible without the uniqueness of our team.
Whatever your real estate needs, trust RE/MAX Evolution brokers!
Opération Enfant Soleil
---
For 35 years, RE/MAX has been supporting Opération Enfant Soleil, a non-profit organization that raises funds to help sick children in the province. Since 1988, RE/MAX has raised more than $25 million to support the development of high-quality pediatrics for all children in Quebec.
Thus not only are RE/MAX brokers high achievers, but they are also generous. Year after year, they devote their time and energy to improving the well-being of thousands of sick children throughout Quebec.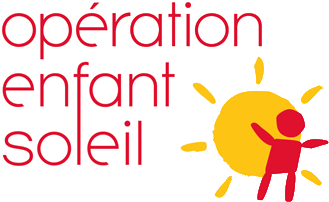 Discover the RE/MAX programs
Contact us
---
Your message has been sent, we will contact you soon.